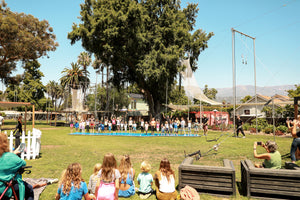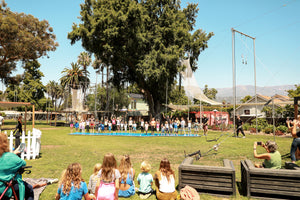 "Best camp, ever!" - said every kid ever
Give your kiddos the experience of a lifetime at Trapeze Camp SBTC. Our goal is to provide them with more than just fun and fresh air - we want to help them develop valuable life skills while having an absolute blast!
Check out our upcoming options for kids' camps below!
Thanksgiving Camp 2023
It's that time to think about what to do with kiddos when they are off from school Thanksgiving week and you're busy with holiday prep!

Our advice:  Pack them a lunch and send them to Thanksgiving 3-day camp!
Holiday Camp 2023-2024
Holiday camp is 3 weeks this year!
It's totally possible to do one, two, or all three weeks!
Click below for full dates and pricing!
What will they gain?
Acquire exciting acrobatic talents to be proud of
Develop confidence by conquering "scary" challenges
Build self-assurance through flying, tumbling, and aerial arts
Cultivate resilience by staying calm in difficult situations
Experience a sense of community and teamwork in a group setting
Forge supportive friendships

Feel seen and supported - we cheer for each other, a lot!
What will they learn?
How to fly and catch on the trapeze
Fundamentals of various apparatuses: flying trapeze, aerial silks, lyra hoop, and more
Ground tumbling and acrobatic balance
Teamwork - how to contribute and support one another