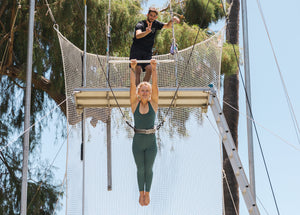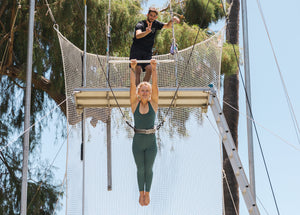 Flying Trapeze: What to expect
ZERO experience necessary
Aerial Arts Inspired Fitness
Let's Fly
- Coached by experienced Trapeze artists/coaches
- 2 hour workout that will leave you feeling on top of the world
- Full body workout
- Varied muscled groups
- Group setting
-Read more about how trapeze is a great fitness activity
Arrive 30 minutes before your flight
It'll give you time to settle into the rig because let's be honest a rushed set up is no fun. This will also give you time to complete our liability waiver.
Or you can do that by clicking here if you prefer.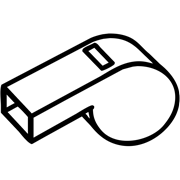 Meet your coach
Your coach will guide you, inspire you, and help you feel comfortable at the SBTC rig! Each coach has first hand experience and will make you feel at ease taking on this adventurous class. Learn more about our team here...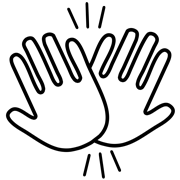 Meet your fly tribe
Whether you're bringing your bestie (BYOB) or coming solo, the moment you step onto the SBTC rig you will tap into the energy of the fly tribe! Each class has up to 10 students.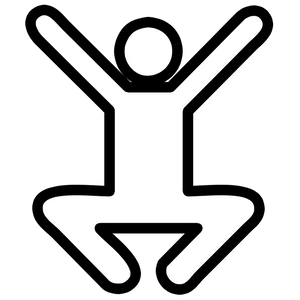 Warm-up & Walkthrough
After a quick stretch, and our coaches will go over all the basics so you feel prepped for your flight!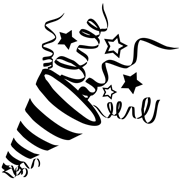 Post Class Victory Dance
Cheering eachother on and taking a bow and a victory dance is highly encouraged!
Trapeze is for everyone from 4 to 104
FAQS
Questions? We got you. Check out the FAQ below or send us a note.
Leave our classes feeling refreshed, recharged, and ready to take on
anything! SB Trapeze unique fitness experience is one that'll challenge
you while asking you to step out of the box! 
Arriving 15-30 minutes before your flight starts is key to a great SBTC
experience. It'll give you time to settle into the rig because, let's be
honest, a rushed set up is no fun. Once you've arrived, check in
with a coach at the rig (in SBTC swag) and they'll be able to guide you further. 
Whatever you feel most comfortable moving in. Form fitting and stretchy materials are best for flying. We recommend going with your favorite workout gear that makes you feel good.PSA: Leave the bling at home! If you're in the market for some cool new sets, check out some of our favorite picks.
Combining aerial arts + fitness + adventure + pure fun, our classes offer something special for everyone. Most people find that they come for the flying but leave with much more: high energy, fun, lots of laughs, and facing a new challenge!
You're now apart of the FLY HIGH TRIBE! When you step off
the rig, you'll leave feeling grounded, exhilarated, confident, and inspired to take on whatever life throws at you! This proud wave of accomplishment, "I DID THAT", settles into your body and you feel really, really good and can take that same energy and mentality out with you.